Welcome to 45th International Convention on Quality Control Circles
Date: 01 – 03 December 2020

Venue: Pan Pacific Sonargaon Hotel, Dhaka
Organized by
Bangladesh Society for Total Quality Management (BSTQM)
                                                                Message from President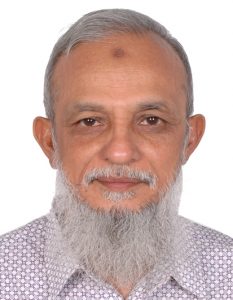 45th "International Convention on Quality Control Circles (ICQCC)" will be held in Dhaka, Bangladesh from 01 to 03 December 2020. Bangladesh Society for Total Quality Management (BSTQM) is delighted to host this prestigious international event.
The ICQCC is gradually gaining importance as a global event. The prime objectives of this convention is to abreast the participants about latest developments in the field of quality and further develop QC Circle activities by mutually bench marking global movement and initiatives, among various countries.
This unique opportunity will add value for each and every one related to QC Circles in order to promote future activities.
I am delighted to invite all to participate in ICQCC-2020 in Dhaka, Bangladesh.
( A.M.M. Kahirul Bashar)
President,
Bangladesh Society for Total Quality Management (BSTQM)
Special Thanks to Coordinator Organizations
______________________________________________________________________
Call for Papers/Case Study
The organizing committee of ICQCC-2020, Dhaka would like to invite Quality practitioners, managers, facilitators and Quality teams to submit case study papers which must support the convention theme.
We call for papers under the following categories:
1. Improvement (Kaizen) case studies
Presentation of case related to Quality, Productivity, Cost, Safety, Maintenance, CS and Environment etc.
2. Operation case studies
Presentation summarizing ideas on activities, member's growth, enhancement of workshop capabilities through continuous improvement (Kaizen) activities.3. Promotion case studies
Presentation by mangers, promoters and/or the Secretariat regarding how to provide education and training, support and guidance as and when required, so as to develop and vitalize small group activities.
4. TQM and Small Group Activities  
Presentation dealing with small group activities under TQM promotion, and/or linked to TQM activities such as Quality Assurance, Policy Management etc.
5. Small group activities at each respective country
Presentation reporting activity or promotion status, history or development of small group activities at each respective country
6. 5-S Techniques: Quality and productivity improvement through 5-S Techniques.
7. Others
The following topics are encouraged:
| | | | | |
| --- | --- | --- | --- | --- |
| * | QC Circles Activities | | * | Quality Risk Management |
| * | KAIZEN | | * | Quality Function Deployment |
| * | Six Sigma | | * | TPM |
| * | Lean Manufacturing | | * | Customers Relations Management |
| * | Cross Functional Teams Activities | | * | Innovation Management |
| * | Productivity Improvement | | * | Business Excellence through Quality |
8. There will be a competition stream for those wishing to participate.
9. Awarding Criteria:
All presentations will be recognized befitted manner.
10. Further Information:
Please communicate coordination organization or BSTQM. Email:  info@icqcc2020.com, icqcc2020@gmail.com, bstqmsecretariat@gmail.com, Mobile: +88 01811426335